Ukubebe Music was founded by Joanne Steel, a passionate and dedicated early childhood educator who loves to sing and play music with young children and their families.
Joanne is an extremely dedicated and passionate Early Childhood Educator... she incorporated her extensive knowledge of music into the program, creating a joyful and vibrant atmosphere.

Ruth Weinstein,
Director/Owner, Wee Care Kindergarten and Wee Care2 Child Care Centre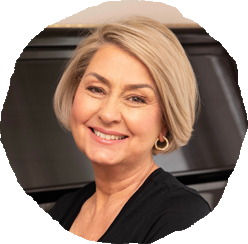 Joanne Steel
Jo loves seeing the joy of music-making touch the lives of children andtheir families. She believes that music is the most wonderful medium to engage children and to extend their interests and learning.
As the founder of Ukubebe, Jo is trained and experienced and draws on a background both in Early Childhood Education and Specialist Early Childhood Music Education. Jo's music teaching is inspired by the combined wisdom of Kodaly, Orff, Dalcroze and Suzuki.
Jo plays piano, guitar, ukulele, and piano accordion, and is also an experienced singer. She presents music workshops, she composes music and conducts choirs.
Prior to establishing Ukubebe Music, Jo worked in Early Childhood at Wee Care2 Child Care Centre Bondi. There she developed a music and movement program for the children and staff. This program was integrated into the daily program (within the Early Years Learning Framework).
Jo also spent a decade with Rocking Horse Music Education in Canberra, as a Specialist Early Childhood Music Educator. She brought music to many Early Childhood Centres, as well as facilitating music playgroups.
Joanne Steel has a current Working with Children Check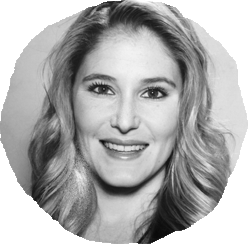 ---
Cara Frank
Cara Frank has 10 years teaching experience across pre and primary school. She has a Bachelor of Arts in Education and a Masters of Primary School Teaching. She has experience in teaching according to the Early Years Learning Framework and the primary school NSW Syllabus.
Cara is also well informed in the Reggio Emilia philosophy, which values music and movement as means of self-expression. She believes that music, movement and imaginative play are key components to creating a holistic educational experience.
Cara promotes an inclusive, warm and welcoming educational environment. Her experience as a teacher allows her to differentiate the Ukubebe program to extend and challenge children based on their needs. Cara has an intuitive and natural musicality, she sings beautifully and plays the ukulele.
Cara's love of the Ukubebe program ensures her lessons are fun, interactive, educational, and are integrated with the learning experience at the Early Childhood Centres she visits in this capacity. She teaches all the Randwick playgroup classes and feels privileged to work with such a highly gifted musical team at Ukubebe.
Cara Frank has a current working with children's check.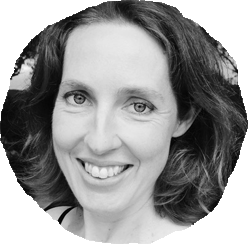 ---
Anita Pulie
Anita Pulie has worked as an Early Childhood Teacher for over 20 years in a variety of settings including: School, Preschool, Long Day Care and Family Day Care. In these teaching roles she has also worked as the Educational Leader and Nominated Supervisor of services and has trained students in VET Cert III Early Childhood.
With her background in music, she has taught classes at and ran the Macquarie University, Institute of Early Childhood Outreach Music Program with families and children 0-8 years. Anita's interest in music began as a young child playing flute and piano, then through school with choirs, bands and other ensembles.
She sang in "The Juliettes" an all women acapella group for 8 years, and currently plays in the Sydney based all-women's original band "G I Jane" on keyboards, and flute, melodica and singing too!
Anita has also trained in and teaches Nia (a holistic movement practice) and Ageless Grace (a senior's body and brain movement program), where she has developed her teaching, music and movement skills further.
Anita is passionate about the importance of music in early years education, and is excited to share her skills and experience in this field.