Fill out the form below to book or enquire about a Ukubebe program for your Child Care Centre. For general enquiries please contact us.
Fee information
Each single session is $80 + GST from July 2018
Note: Please pay fees only after you have received an email confirming your booking.
Single stand-alone sessions may only be available at certain times of the day, due to the timetable demands. Please discuss with Jo Steel.
Fees
$80.00 (+ GST) per single session, the total is $88.00 per session.
Invoicing
Invoices are issued monthly and terms are 7 days.
Cancellations
24 hours notice is required. If the centre gives no notice that a class(es) is cancelled, then the fee is still charged for that day.
Public Holidays
Are not charged unless a make up class is taught at another time.
Payment information
Payment is by direct deposit only.
Payment instructions will be sent to you with your booking confirmation, and will also appear on your monthly invoice.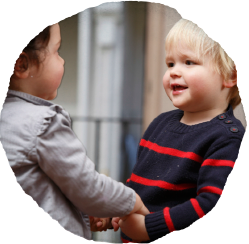 Centre booking